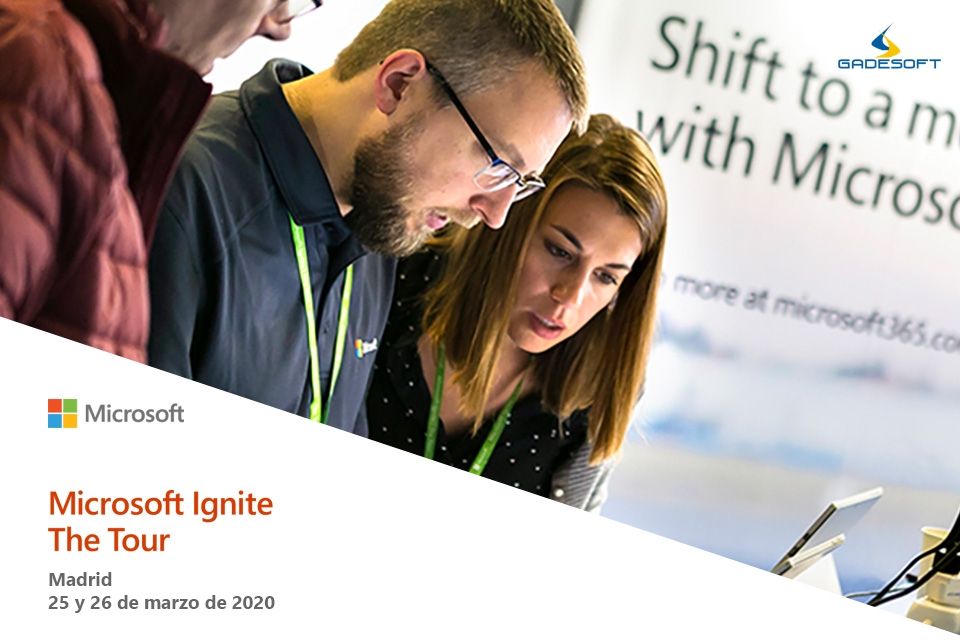 Microsoft Ignite The Tour aterriza en Madrid. Uno de los eventos más importantes del ecosistema de Microsoft visita España este mes de Marzo trayendo una interesante agenda de formaciones técnicas dirigidas por expertos de Microsoft y su comunidad, así como todo tipo de información sobre novedades, cursos, certificaciones, etc.
Una oportunidad única para aprender de primera mano nuevas formas de crear soluciones, migraciones y administración de infraestructuras. En Microsoft Ignite The Tour también tendrás la posibilidad de conectarte con líderes y partners locales de la industria.
Gadesoft tendrá su propio espacio dentro de este gran evento donde estaremos encantados de recibirte y atenderte durante los días 25 y 26 del próximo mes de Marzo, de 09 de la mañana a 18:45 de la tarde. Allí podremos informarte de todos los cambios, los nuevos tracks de certificaciones y cursos. Además, habrá sorpresas para los asistentes.
Una cita imprescindible. Te esperamos.